Rise & Shine: My Morning Routine
Routine, routine, routine. I can't stress how planning my day, down to each hour, has been instrumental in helping me navigate life as a single mom trying to get fit. I've always been a Type-A personality when it comes to organization and productivity. Books like The 7 Habits of Highly Effective People and The Life Changing Magic of Tidying Up are super interesting and exciting to read. Yes, I actually read the second book from cover to cover.
Being responsible for a tiny human totally threw off my mojo and caused anxiety in the beginning. Young children come with some level of unpredictability. Imagine being all set to leave for daycare only to realize he has a fever.
It took time, support from family, and lots of pep talk from other moms to adjust to this new reality. Sometimes new issues pop up right when you hit a stride. However, having a set routine from Monday-Sunday has helped me feel more cohesive and less anxious.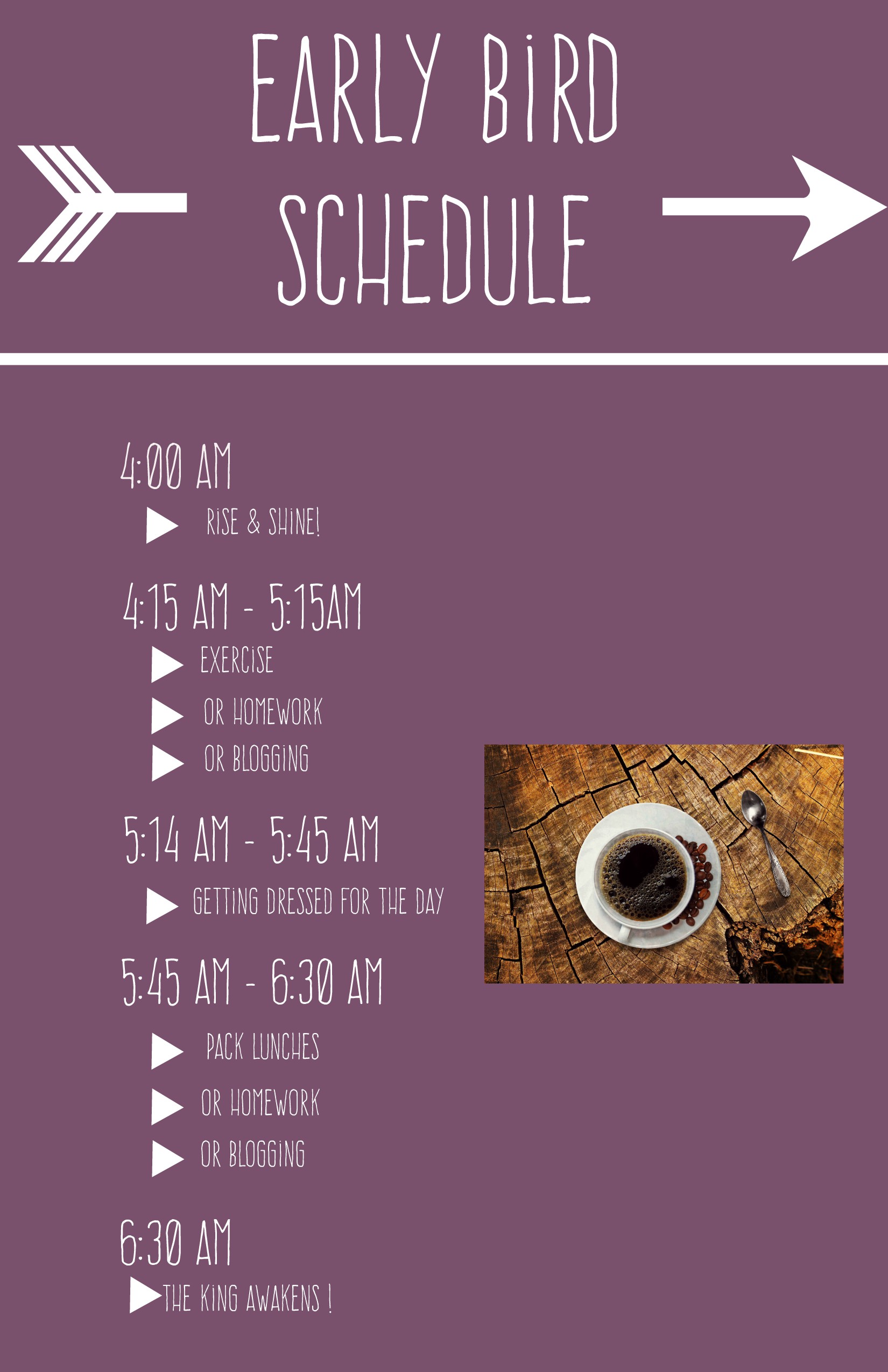 This is an overview of my morning. I try to keep this schedule even on days off and weekends. And FYI, bedtime for me and KB is between 8:30pm and 9:00pm. That's a solid 7 hours of sleep. I've gotten MORE sleep with this new schedule than I've gotten in YEARS.
This routine has been monumental in helping me find pockets of free time to put towards my fitness goals. Although it is not set in stone, navigating new changes becomes much easier when you already have a blueprint.
Nurse, Health & Wellness Advocate, Fit Mom